Herdman & Sakellarides P.A. IRS Solutions 866-437-3725
Having Problems With The IRS?
Your Tax Debt requires immediate attention as current IRS collection practices can devastate your financial and personal life. The IRS will use federal liens, bank levies and wage garnishment to collect back taxes.

To Protect yourself and your family, your business, your home and your job from IRS scrutiny, you should consider having a tax attorney on your side. We, at Herdman & Sakellarides, P.A. understand the complexity of your tax problem and will work hard to get you the IRS tax debt relief you deserve.

Having received a Masters in Tax Law from the University of Florida Law School, John M. Sakellarides, P.A. is an experienced tax attorney who can help you with all of your tax issues. Since 1993, we have continued to aggressively pursue the best possible tax debt solution for each client. Our law firm offers many tax relief services including: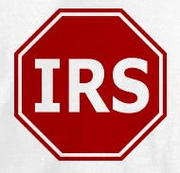 Contacting an experienced tax attorney is the first step toward resolving your IRS problems!
We are ready to help identify the best possible solution to resolve your tax debt. We do not charge large up front fees just to get started. We will assess your situation with a free face to face consolation, then work with you to design a plan that you can easily afford. You deserve a fresh start.
Fill Out This Form For A Free Evaluation